United Software (also dba Wise-Biz, LLC) was founded in 2001 with the sole purpose of bringing a new standard of solutions for running and managing moving and storage businesses. The company is headquartered in Los Angeles, California.
Our products and solutions are based on a deep understanding of the moving and storage industry and the tremendous benefits that modern technology can bring to moving companies.
Our flagship moving software is designed to increase the profits of moving businesses by increasing efficiency and flexibility in operations and automating marketing and customer service tasks.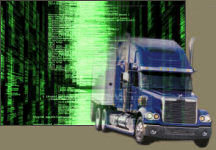 Over the last five years we have released seven major versions of our moving software (about one major revision every nine months) and many minor revisions, adding new unique features with every revision.
We have obtained a loyal customer base by constantly providing our customers with the most advanced software for their moving and storage businesses and through exquisite customer service and support.
Let us help your business achieve its full potential, improve your bottom line and maximize your profits. Request a Live Demonstration Now.